As they do every other year, agencies in Glynn County will soon come together to count the number of people experiencing homelessness.
The Point-In-Time Count will be conducted Jan. 25 but will look different in several ways.
Rather than doing an "unsheltered count" that focuses on surveying homeless individuals by locating them at campsites, on the couches of a friend, in cars or in other similar situations, the count will focus on the "sheltered" homeless.
All homeless individuals living in hotels, in emergency shelters or in places paid for by others will qualify to be counted.
"We will also be able to count individuals that we are putting into our rapid rehousing program and supportive housing program," said Jeff Clark, director of street outreach for Safe Harbor Children's Center and a leader in the local Point-In-Time Count effort.  Individuals (in) line for us to put into our supportive program housing projects, they will be counted also. It's more of an internal project count than it is an external individual count because of the pandemic."
Organizations involved in the count will include Safe Harbor Children's Center, Coastal Georgia Area Community Action Authority, FaithWorks Ministry, Gateway Behavioral Health Services, Saved By Grace, House of Hope, Faithful Love and the Salvation Army.
"Because of the pandemic, the Department of Community Affairs…board voted to not have (the unsheltered count) because they could not and did not want to jeopardize individuals and volunteers based on what the CDC said was…safe during this pandemic," Clark said.
There are benefits to doing the count this way, Clark said.
"Because of the pandemic, we now have more individuals in our housing programs," he said.  For example, Safe Harbor is currently housing more than 20 people in hotels.
"In our hotel programs, our rapid rehousing programs and our shelter programs, we have an influx of people, not only just because of COVID but because of the typical weather issues at the moment," he said. "I think we'll be able to count more."
Clark said he expects to see an uptick in the recorded number of individuals being housed in shelter programs.
"We should have an increase on the shelter count," he said. "Which is good because that lets us know that based on the amount of individuals that we have in emergency shelters, looking at that versus how many actual affordable housing units we have, that kind of makes a statement that if we have an increase in individuals in emergency shelter and we have less affordable housing opportunities, then there's a gap in that particular area, right?"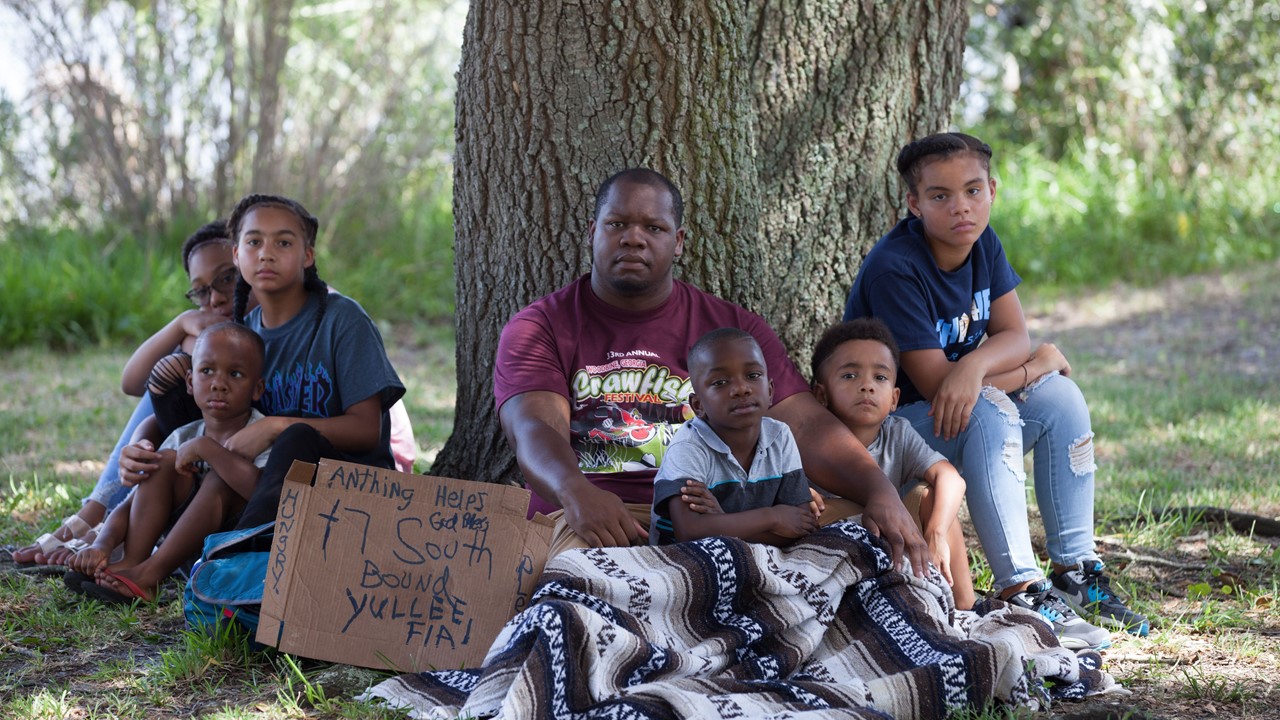 The count will also paint a better picture of how many homeless families live in Glynn County, Clark said.  "We don't have a family shelter, and we see a lot of family homelessness," he said. "It's really hard to capture that in the other Point-In-Time Count, the unsheltered Point-In-Time Count, because individuals are usually captured individually."
Surveys will be sent through shelters, including Amity House, the local domestic violence shelter. "We're able to capture the whole family dynamic so individuals are able to be grouped into a family versus individual," Clark said. "That will give us a better sense of how many families we're looking at in Glynn County and what is the better need.
"We've talked about a family shelter for years, but we've never been able to actually move toward that."
Shelters in Glynn County each serve a specific demographic, Clark said, like men, women or youth.  "So we're consistently breaking the family dynamic or family unit up," he said. "Or if the family doesn't want to be broken up then they refuse to have the services."
Another difference in the count will be its expanded timeframe. While the count aims to capture the picture of homeless numbers in Glynn County on one specific date — Jan. 25 — those conducting the count will have 14 days to complete the surveys.
Surveys will ask individuals whether they met the qualifications for homelessness on Jan. 25, and if the answer is "yes" they will be included in the count.
Those who qualify will include "individuals, families or youth living in a public- or private-operated shelter designed to provide temporary living arrangements that include congregate shelters, transitional housing, hotels and motels paid for by charitable organizations or by federal, state or local government programs," Clark said.
The count will also include those exiting institutions like jails or mental health facilities.  Safe Harbor will participate in counts in four counties — Glynn, Camden, Bryan and McIntosh.  Clark hopes to see the changes to this year's effort create opportunities to paint a clearer picture of the state of homelessness in coastal Georgia's communities.
He also hopes to raise awareness of the resources available in Brunswick.  During the 14 days of the project, team leaders will connect with service providers like Gateway, Community Action, Salvation Army and others to ensure the agencies have what's needed to complete surveys with individuals they're serving.
The data collected will be used to determine what kind of future funding the community receives to address homelessness.
The data will also be used for local government planning purposes and in grant applications submitted by organizations that focus on homeless issues.
"And it just kind of goes into a community information piece for our homeless coalition, just to kind of gear us to what our biggest deficits are, if it's veterans housing, family housing," Clark said. "It gives us a general idea of where our biggest deficits are."
Final training for those who will be doing the count will be Friday. Anyone interested in participating can contact Clark at 912-289-9741.
Clark also encourages local churches that help the homeless by offering hotel/motel stays to contact him and participate in the count.
The contents of this article, written by Lauren McDonald, appeared in the January 19, 2021 edition of The Brunswick News.