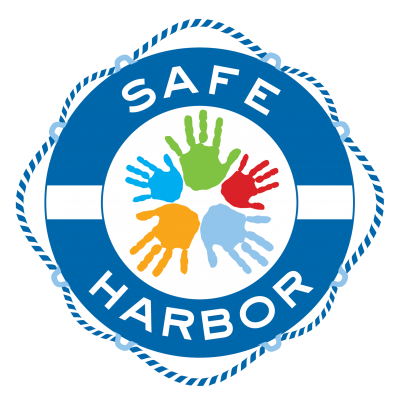 Safe Harbor Children's Advocacy Centers are safe, child-focused environments for children who disclose sexual assault, physical abuse, neglect, or have observed violence and/or abuse of another person. To reduce the trauma of victims and their families, the centers utilize a multidisciplinary team approach for the identification, investigation, prosecution, treatment, and prevention of child abuse.
Safe Harbor's Children's Advocacy Centers serve an important role throughout the Brunswick judicial Circuit in identifying and prosecuting child abuse, and helping victims heal from their traumatic experiences.  We are accredited by the National Children's Alliance which means our centers adhere to the highest standards of practice for child advocacy centers in the nation.  Our team members are highly trained professionals who handle every case with respect, care and compassion. Every child we serve receives personalized attention to meet his/her unique needs.
A forensic interview is a structured conversation with a child intended to elicit detailed information about a possible event(s) that a child may have experienced or witnessed.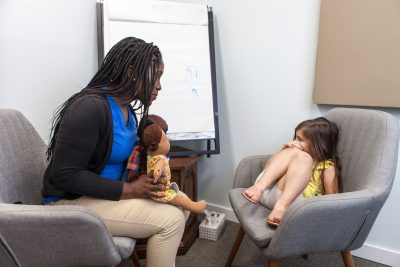 The purposes of a forensic interview are:
To obtain information from a child that may be helpful in a criminal investigation
To assess the safety of the child
To obtain information for Division of Family and Children Services (DFCS) and/or Law Enforcement that will either corroborate or refute allegations or suspicions of abuse and neglect
To assess the need for medical treatment and psychological care
Recalling the details of abuse during a forensic interview can be painful. We go to great lengths to limit any additional stress or trauma for the child.  The interview takes place in a comfortable space within our center, and is conducted with compassion and sensitivity by a member of the Child Advocacy Center's forensic interview team.  Our forensic interviewers receive specialized training on an ongoing basis and are subject to a structured peer review process to ensure that we continue to meet the high accreditation standards of the National Children's Alliance.
The interviewer asks questions and gives the child the opportunity to share the facts about what happened to him or her.  It is a one-on-one interaction. Other members of the investigative team are able to observe the interview from another room.  This collaborative effort limits the number of interviews that the child must endure and ensures that all members of the investigative team receive the same information for their work on the investigation.
Crisis Intervention & Advocacy Services
Safe Harbor provides crisis intervention and advocacy services for victims and secondary victims by providing support during and after case management, during forensic interviews and forensic medical examinations, and by connecting victims with needed assistance, resources and next steps.
Once the Child Advocacy Center receives a referral on a child abuse case, the child is assigned a Victim Advocate. Often times, the discovery of child abuse throws a family into crisis. The Victim Advocate's role is to help the non-offending parent or caregiver manage that crisis.
Victim Advocates provide support, assistance and advocacy through every step of the child's case, from the moment he or she enters our center until the family no longer needs our help.
As members of the Multidisciplinary Team, Victim Advocates help facilitate information sharing between law enforcement, DFCS, and other agencies involved in the investigation. Victim Advocates also play an important role in connecting children and their non-offending parents or caregivers with access to the services they need to get through their crisis including medical, mental health, housing, protective orders and other assistance, including:
24/7 Crisis Intervention and Emotional Support – 1-800-205-7037
Our team of advocates provide direct and indirect support by phone or in person to victims and their non-offending caregivers/family members during a time of crisis. The 24-hour crisis line (800-205-7037) is also accessible to law enforcement and other professionals in need of services and information.
Medical Accompaniment
Our team of advocates provide medical accompaniment before, during, and after a forensic medical exam.
Victim Advocacy
Our team of victim advocates provide emotional support to the victim before, during, and after a forensic medical exam and/or forensic interview.
Family Advocacy
Our team of family advocates provide emotional support to non-offending caregivers and their family members before, during, and after a forensic medical exam and/or forensic interview. They also provide community resources for the child and family.
Legal Advocacy
Our team of advocates are able to answer the questions regarding the process of the investigation and prosecution of perpetrators, provide safety planning and court accompaniment during the criminal justice process.
Georgia Crime Victim Compensation application
Our team of advocates are able to assist victims and their non-offending caregivers with the Georgia Crime Victims Compensation application.
Counseling Referrals
Our team of advocates are able to provide referrals to independent, professionally licensed counselors in the community.
Information Referrals
Our team of advocates are able to provide referrals to community-based organizations that assist with specific needs (i.e., shelters, rent assistance, food assistance, etc.).
Follow-up Case Management
Our team of advocates follow up with the victim and/or caregiver after they have been seen at the center for a forensic medical exam and/or interview.
Multi-Disciplinary Team Coordination
When child abuse is reported, Safe Harbor's multidisciplinary team is called into action. The team consists of representatives from:
Law enforcement
Division of Family and Children Services
Medical
Mental Health
Victim Advocacy
Child Advocacy Center
The Children's Advocacy Center's role on this team is to provide an interagency coordinated response center. We help facilitate the sharing of information between agencies and help keep non-offending parents updated on the status of the case.
The multidisciplinary team approach provides the organizations involved with access to more information, and streamlines evidence gathering.  Victims benefit from reduced stress and anxiety with a process that involves fewer interviews and more timely referrals for needed services.
2.9 million cases of child abuse are reported every year in the United States.
In the United States, more than 4 children die from child abuse and neglect on a daily basis. Over 70% of these children are below the age of 3.
Boys (48.5%) and girls (51.2%) become victims at nearly the same rate.
Children who experience child abuse/neglect are 59% more likely to be arrested as a juvenile, 28% more likely to be arrested as an adult, and 30% more likely to commit violent crime.