PRESENTED BY SAFE HARBOR CHILDREN'S ADVOCACY CENTER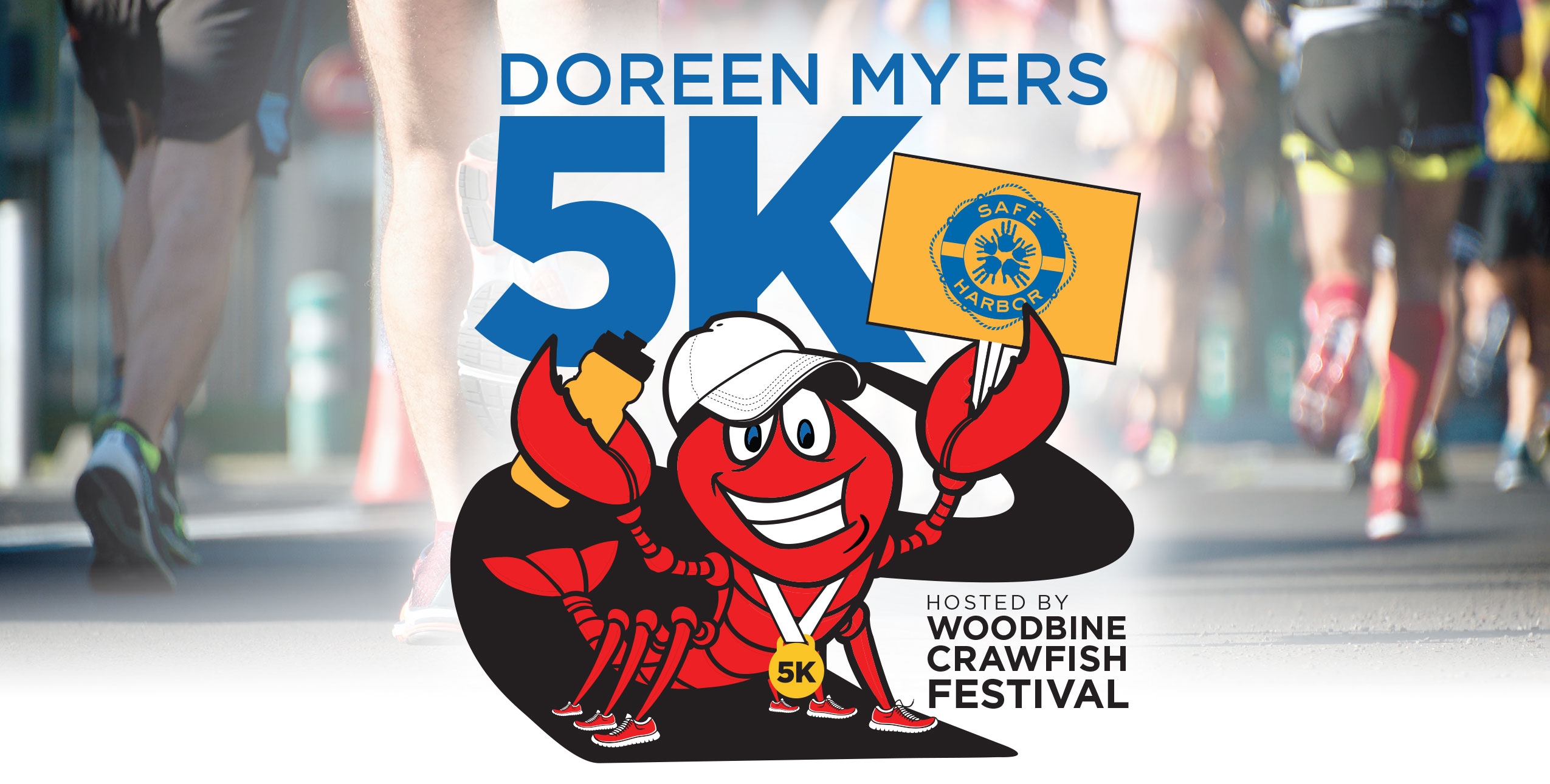 By registering or donating today, your support will help fund life changing programs and services that support children and families impacted by child abuse and neglect.
Saturday, April 29TH
Registration: 7:00 AM • Starts: 8:00 AM City of Woodbine
Satilla Waterfront Park by the banks of the Satilla River
Saturday, April 29TH
Registration: 7:00 AM • Starts: 8:00 AM City of Woodbine
Satilla Waterfront Park by the banks of the Satilla River

ABOUT THE DOREEN MYERS 5K WALK/RUN
Scheduled for Saturday, April 29, 2023, the Doreen Myers 5K Walk/Run is a fundraising and awareness special event that unites hundreds of runners and walkers in the spirit of caring and giving to help end child abuse and neglect in Coastal Georgia. Named in memory of Doreen Myers, a well-respected child abuse investigator, law enforcement veteran, and expert in the investigation of sexual abuse and other crimes against children, the event benefits Safe Harbor Children's Advocacy Centers and supports the identification, investigation, prosecution, treatment, and prevention of child abuse.
WHY PARTICIPATE
One in ten children in our community will be the victim of abuse before the age of 18. Of those, three in ten are under the age of eleven. Child abuse happens everywhere. It happens in places like our homes, neighborhoods, schools, churches, and youth sports environments. And in many cases, children suffer at the hands of the people they trust most. Simply put, child abuse is a problem that can't be ignored.
Protecting the children of Camden County is one of the most important roles we all play as business leaders, neighbors, community members, friends, and parents. Your participation will help victims heal from their traumatic experiences and end child abuse in Camden County.
WHO CAN PARTICIPATE?
The Doreen Myers 5k Walk/Run is open to individuals of all ages, families, friends, schools, places of worship, and workplaces to come together to be part of the solution to end child abuse in Camden County.
FORM A TEAM & PARTICIPATE TOGETHER
Teams, much like individual participants, are the most vital component of the Doreen Myers 5k Walk/Run. A team is a group of friends, family members, co-workers, students, and organization members, that pre-register, raise money, and walk/run together to help end child abuse in Camden County.
Participating as a team is fun and serves to engage with each other in a purposeful way, forging new and deeper connections, and contributing to a culture of caring for our community.
HOW TO PARTICIPATE
STEP 1: REGISTER TODAY!
Register online at www.doreenmyers5k.com
$35 – Registration fee
STEP 2: RECRUIT OTHERS & FUNDRAISE!
Ask your family, friends, neighbors and co-workers to participate with you or support your fundraising efforts by making a tax-deductible donation to Safe Harbor's Children's Advocacy Center.
STEP 3: JOIN US ON SATURDAY, APRIL 29TH
Sign-In/Registration opens at 7:00am and the walk/run begins at 8:00am. Once registered, full details, map, and additional information will be mailed.
T-SHIRTS AND MEDALS
Pre-registered walkers and runners will receive the official Doreen Myers 5k Walk/Run 2023 t-shirt. Medal will be awarded to all runners and walkers at the finish line.
RACE AWARDS
Awards will be given to the top three male and female participants in the following age categories:
13-18
19-35
36 – 59
60 & older
Additional awards will be given in the following categories:
First Responders (including nurses), Most Spirited, Best Team Player, Best Dressed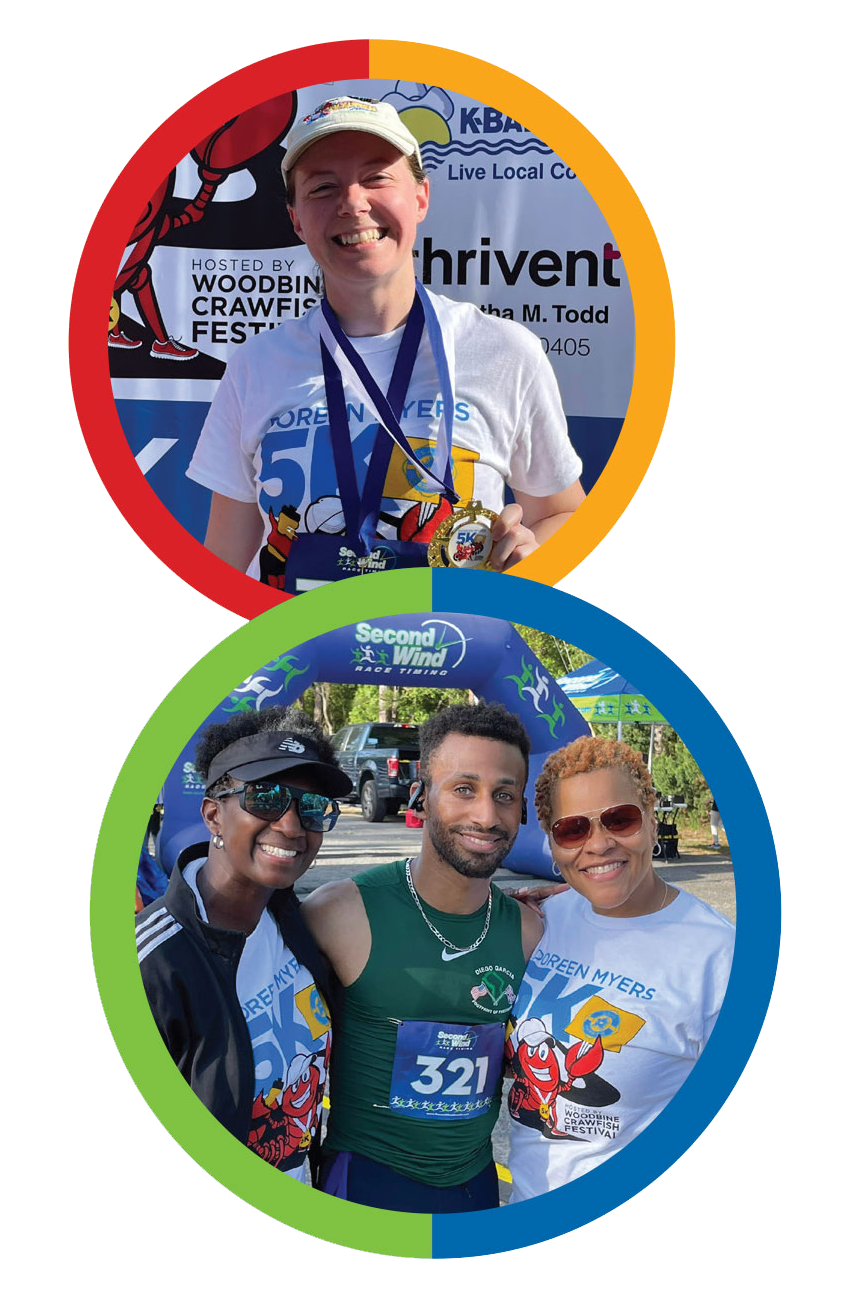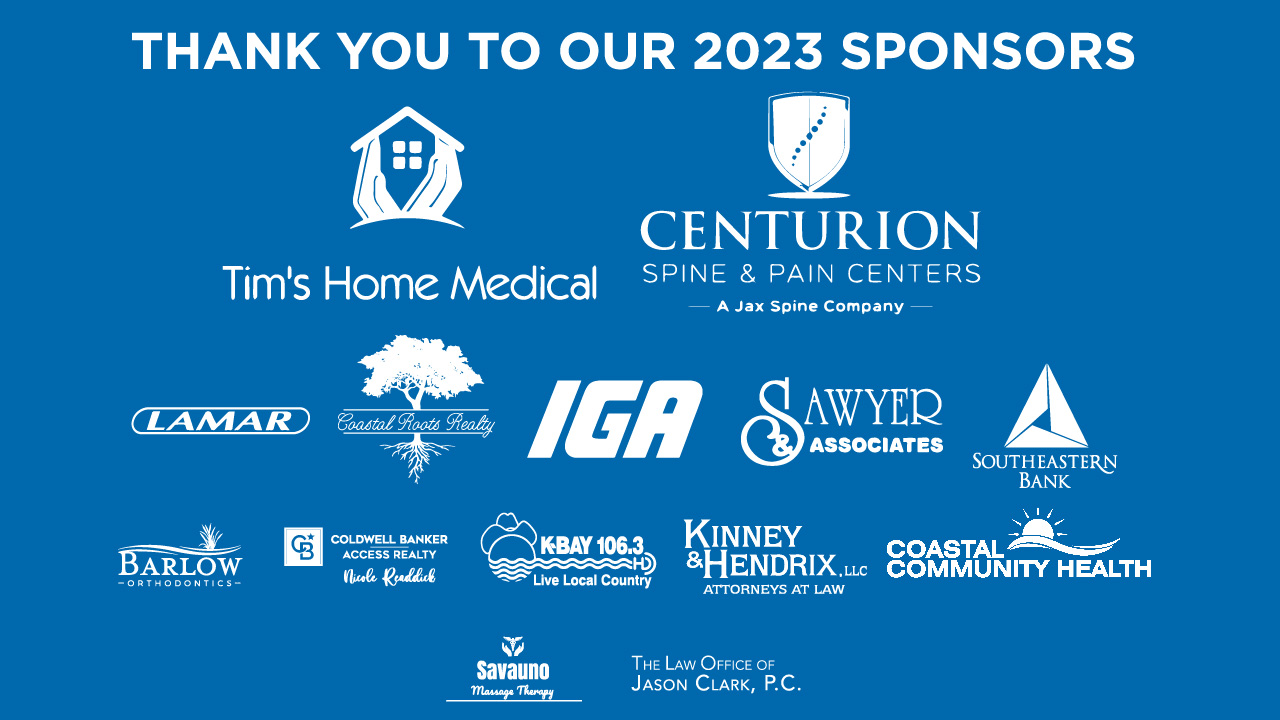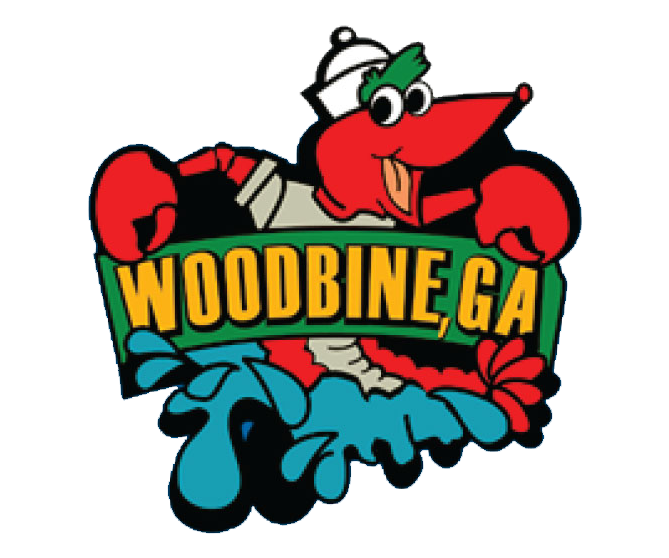 Join us after the race for the 36th annual Woodbine Crawfish Festival, a family-friendly festival featuring community vendors, food and drink, entertainment and children's activities. For more information visit www.woodbinecrawfish.com