In its continuing efforts to elevate child abuse awareness and prevention, Safe Harbor offers "Stewards of Children", a FREE, two-hour training proven to increase knowledge, improve attitudes and change child protective behaviors. Appropriate for any adult, this training teaches individuals how to prevent, recognize, and react responsibly to child sexual abuse.
The statistics are staggering. One in ten children will be the victim of abuse before the age of 18.  Imagine…every day of the school year, thousands of school-aged children in our community walk into a classroom weighted down by their backpack full of books and the trauma of their own abuse.  Yet, there is hope!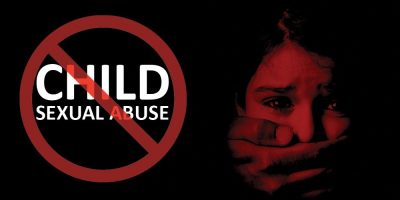 Child sexual abuse is likely the most prevalent health problem children face, with the most serious array of consequences. This means that whether you work with youth, are a parent, or are simply a member of a community, it is highly likely that someone you know or care for has experienced, or is currently experiencing, child sexual abuse. It is going to happen whether you are prepared to deal with it or not – unless you stop it from happening. And the good news, it can be stopped.
Stewards of Children uses real people and real stories to show you how to protect children. You will meet survivors who lived through child sexual abuse, experienced its immediate and long-term effects, and ultimately were able to find healing. You'll meet experts who work with children and families, and confront abuse on a daily basis. Many of these survivors and experts are also parents themselves.
As social distancing for COVID-19 remains necessary, and out of care for the health and safety of all, Safe Harbor is offering Stewards of Children trainings to the community virtually. These trainings will be LIVE, led by Safe Harbor's Authorized Stewards of Children Facilitator, and will provide an interactive opportunity to share, learn, and practice implementing strategies to protect children from child sexual abuse. For groups of 10 or more adults, Safe Harbor can facilitate a private Stewards of Children training for your group of organization!
Knowledge You'll Learn
New skills to help prevent, recognize, and react responsibly to child sexual abuse
Increased awareness of the prevalence, consequences, and circumstances of child sexual abuse
Positive change to organizational policies and procedures
Individual empowerment through a personal prevention plan
Why Attend?
Child sexual abuse has devastating consequences for child victims and their non-offending family members. Research has shown that child victims suffer from trauma that often stays with them into adulthood with debilitating personal and societal consequences.
Who Should Attend?
The training is appropriate for parents, schools, churches, social work and healthcare professionals, and employees/volunteers in youth-serving organizations.
For more information or to schedule a training, please contact the Safe Harbor Children's Advocacy Center in Glynn County by calling 912-554-0609.
Child sexual abuse is far more prevalent than most people realize.  It is likely the most prevalent health problem children face with the most serious array of consequences.