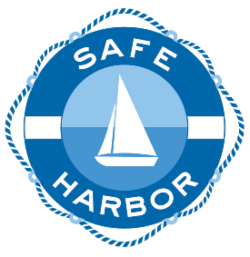 The following served as guiding principles in the development of our 2018-2021 Strategic Plan.
Safety: We provide a safe and secure shelter to protect children and youth at risk.
Compassion: We demonstrate compassion for all victims in need.
Belonging: We provide supportive services. Our children, youth and families are accepted and empowered.
Opportunity: We provide children and families from all economic, cultural and social backgrounds with resources to encourage positive growth and development.
GOAL 1:  ADVANCE PROGRAM EXCELLENCE
STRATEGY 1
Obtain and maintain accreditation from the Commission on Accreditation of Rehabilitation Facilities.
STRATEGY 2
Develop and maintain standards as outlined by the Office of Inspector General Residential Child Care Unit in all residential programs.
STRATEGY 3
Maintain compliance and standards for a fully accredited Child Advocacy Center.
STRATEGY 4
Maintain compliance standards for a Sexual Assault Center.
STRATEGY 5
Enhance the Street Outreach model.
STRATEGY 6
Enhance Safe Harbor Family Preservation program.
GOAL 2:  PROVIDE PROFESSIONAL DEVELOPMENT OPPORTUNITIES
STRATEGY 1
Provide opportunities for ongoing education, training and licensing for staff members.
STRATEGY 2
Program directors are responsible for program budgets.
STRATEGY 3
Develop a succession plan for key staff positions.
GOAL 3:  INCREASE PUBLIC AWARENESS THROUGHOUT COASTAL GEORGIA
STRATEGY 1
Increase public speaking and public booths or displays.
STRATEGY 2
Increase branding.
GOAL 4:  INCREASE INDIVIDUAL AND FOUNDATION FUNDING
STRATEGY 1
Implement and maintain an annual giving campaign.
STRATEGY 2
Increase membership in the Harbor Society.
STRATEGY 3
Develop a corporate giving annual campaign.
STRATEGY 4
Implement a strategy to increase steady income source.
GOAL 5:  STRENGTHEN STRATEGIC PARTNERSHIPS WITHIN GLYNN AND SURROUNDING COUNTIES
STRATEGY 1
Strengthen partnerships with other non-profits to assist Safe Harbor clients.